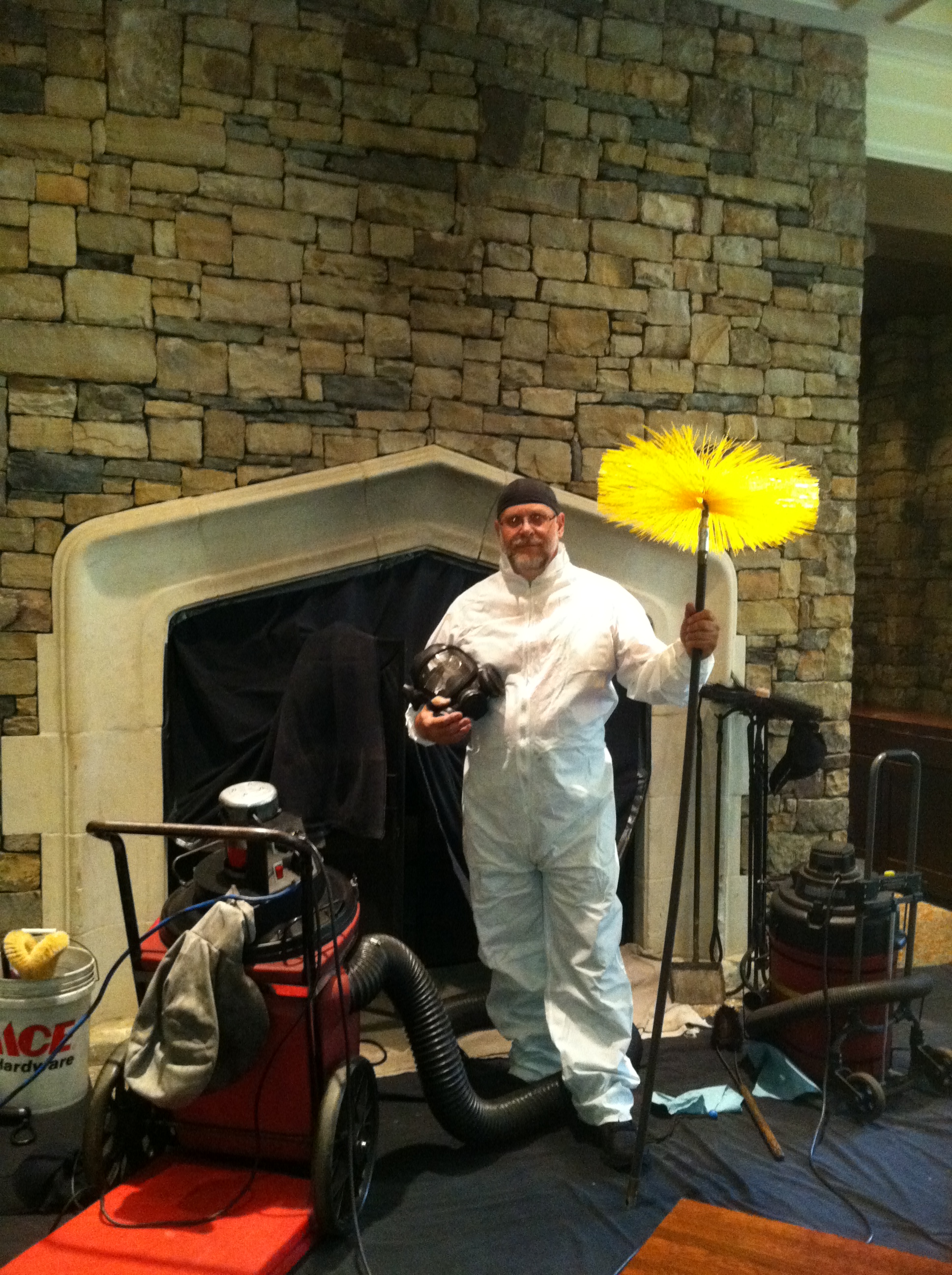 Chimney Sweeping
Annual chimney sweeping is recommended to ensure the correct and efficient operation of your chimney and venting system. As members of the National Chimney Sweep Guild and the Georgia Chimney Sweep Guild you can trust that our professional staff has the knowledge and experience to deliver unparalleled services and products for your chimney and fireplace.
Our full service chimney technicians provide sweeping, maintenance, and installation of gas logs, wood burning fireplaces, wood stoves, and pellet stoves. Ensure that your heating and venting system is working efficiently and effectively with our professional sweeping services.
A Dirty Chimney = Safety Issue!
Every time a fireplace is used combustible residue is deposited in the chimney as soot and creosote. Hot embers from continued fires can come into contact with these flammable deposits and can quickly result in a dangerous chimney fire. Soot and creosote buildup inside chimney liners are responsible for thousands of chimney fires every year across the United States. Many of these chimney fires progress into house fires and account for billions of dollars in losses annually. Don't risk your family and home this heating season, allow our professional staff to minimize your risk of having a chimney fire by performing annual sweeps of your chimney venting system.
Not only can soot and creosote cause chimney fires but these deposits can also result in blockages that reduce the efficient operation of the fireplace and chimney vent. Interference in chimney venting due to creosote buildup and blockages can lead to safety issues including smoking and carbon monoxide buildup inside your home.
How do we clean chimneys?
Our professionally trained and experienced chimney technicians utilize industry leading tools, equipment, and technology to remove combustible soot and creosote from your chimney flue liner, smoke chamber, damper, and firebox. A thorough chimney sweep and inspection will remove the flammable deposits left behind during the burning process and identify any potential hazards that may need repair. Our No Mess sweeping process will leave your home as clean as it was when we arrived!